Pain-Free Dentistry in Hurstville
Gentle Care at Plaza Dental Centre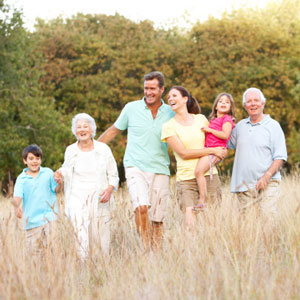 For many people, going to the dentist causes great anxiety. The thought of even the simplest of treatments can leave them feeling uncomfortable enough to avoid getting the care they know they need. Fortunately, we provide anti-anxiety techniques and technologically advanced therapies that virtually eliminate any discomfort during your procedures.
As we discuss your care options with you, you can feel confident knowing that we have your best interests at heart. The more empowered you are over your oral health, the more at ease you'll feel about visiting the dentist.
Technological Investments That Enhance Your Care
Plaza Dental Centre has incorporated a variety of state-of-the-art equipment to provide less invasive and more efficient services. Some of these include:
Dental Lasers and Drill Free Fillings: Identifying weak areas of tooth enamel make it possible to use gentle air abrasion to clean away the earliest signs of cavities, allowing for small fillings that don't require any injections.
Diagnodent Decay Detection:  Screen for tooth decay at its earliest stages, before it's visible on an X-ray. Early detection allows for the least invasive treatment (and sometimes complete reversal using non-invasive restorations).
SIROLaser:  Manage painful inflammation without the need for prescription antibiotics or over-the-counter pain relievers.
A Comfortable Environment Where Patients Come First
At Plaza Dental Centre, we're concerned about far more than just the health of your teeth. Bettering your overall wellness and quality of life is something that we consider during every treatment plan. From your past experiences to your future smile goals, we're here to help you make a healthy smile a comfortable reality.
Looking for a new family dentist? Contact us today to request an appointment!
* Any surgical or invasive procedure carries risks. Before proceeding, you should seek a second opinion from an appropriately qualified health practitioner.
---
Plaza Dental Centre | (02) 9570 4007