Teeth Whitening at Plaza Dental Centre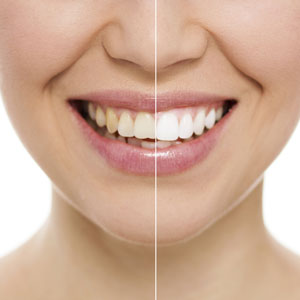 Teeth are porous and over time they can absorb the stains of the foods and drinks we consume. Yet other types of tooth discolouration are caused by factors such as genetics or medication. Fortunately, there's a safe way to get a smile that's several shades whiter, thanks to professional treatments at Plaza Dental Centre.
How to Get Your Teeth Whiter
Over-the-counter teeth whitening products contain some of the same ingredients that we use in our office but they're less concentrated and weaker than what's available from a dentist. Requesting professional teeth whitening allows for greater, more efficient results.
When carefully applied to your teeth, these professional strength gels safely oxidise deep-set stain particles and brighten healthy enamel. You can choose between a take-home kit to conveniently use in the comfort of your home or a same-day procedure here in our office.
Custom Whitening Trays
Conveniently whiten your teeth at home and touch up easily in the future after your checkups. A custom-fitted whitening tray keeps professional strength product right where it should be for even results that won't irritate your gums. One quick impression is all that you need to get started!
Same-Day Whitening
If you have a big event planned or want to look your best in the least time possible, an in-office whitening treatment is the perfect touch-up for your teeth. In about an hour you can have a smile that's several shades brighter and easily maintained in the future.
Get Whiter Teeth Today
Are you considering a smile makeover? Professional teeth whitening is the perfect way to start. Enjoy brighter teeth as a stand-alone treatment or to complement upcoming aesthetic procedures. Contact Plaza Dental Centre today to find out if you qualify.
---
Teeth Whitening Hurstville, St George, Blakehurst NSW | (02) 9570 4007