Special Offers
Save on Dental Care in Hurstville
Holistic dental care takes many things into account when it comes to creating healthy smiles for life. With prevention-based services, we're able to keep the cost of your care as affordable as possible.
Gap-Free Clean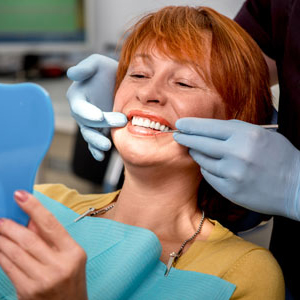 Patients who participate in health funds can take advantage of gap-free checkups and cleans. Simply bring your health fund card with you; all claims are processed on the spot.
With regularly scheduled checkups you can enjoy:
No out-of-pocket fees
Prevention-based dental care
Lower risk of tooth decay and gum disease
A healthier, brighter smile
As long as your health funds cover a minimum of $180, your plan entitles you to a gap- free clean at our practice. During your visit, our holistic dentist will evaluate your teeth and gums to minimise or address your risk of common dental ailments.
New Patients Welcome
Schedule a check and clean every six months to ensure your smile stays as healthy as possible. With routine evaluations, we're able to consistently monitor the state of your teeth and gums. If suspicious lesions or changes occur, minimally invasive therapies such as laser therapy and no-drill fillings can ensure the most comfortable treatment experience available.
Flexible Payment Options
No coverage? Looking to finance your elective cosmetic treatment? Ask about our affordable payment plans and 0% interest options. Get flexible financing options on everything from your smile makeover to adult braces. Apply online at DentiCare or during your appointment to start on treatment straightaway.
Get Started Today
Does going to the dentist make you nervous? We provide virtually pain-free dentistry in a family environment. If you're looking for a comfortable dental practice for your next appointment, we invite you to call!
---
Plaza Dental Centre | (02) 9570 4007